Hi guys, I have decided to do a post for you today because this website has recently turned 15 years old and I am going to take a look at its history. An old friend of mine called Jason helped me to choose the domain name and registered it for me on the 21st July 2006 and I managed to get the website up and running shortly after that. Over the 15 years there have been 4 different website designs and today I am going to show you pictures of them courtesy of the Way Back Machine and chat a little bit about each one.
July 2006 – June 2008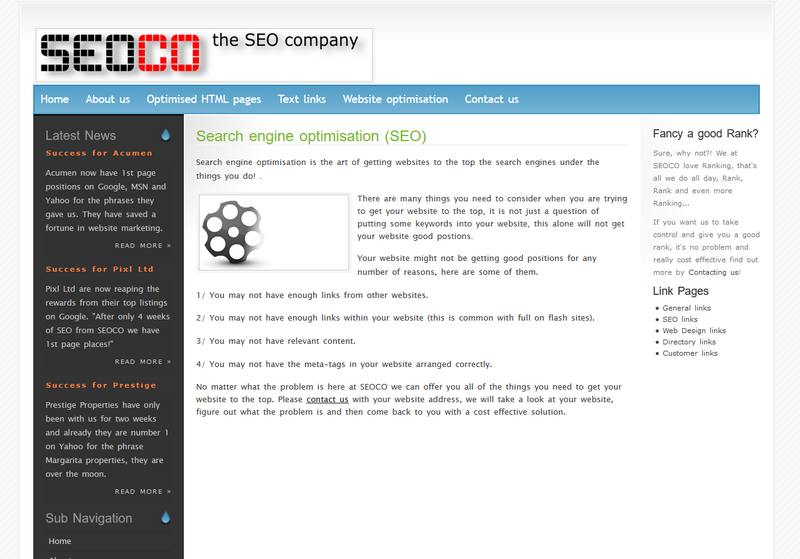 This was the first web design for Seoco.co.uk and it wasn't a bad effort as far as design goes with a decent template and nice logo. I have to be grateful to this design because it launched my business and got me self employed which is one of the greatest things I have ever done. However, some parts of the website are a little bit cringe-worthy to look back at such as the "text links" page and the various reciprocal links pages but to be fair when it was built I had never even heard of Matt Cutts or the webmaster guidelines. The "fancy a good rank" part is still pretty funny but I ended up taking that down after being told that it wasn't very professional.
June 2008 – October 2013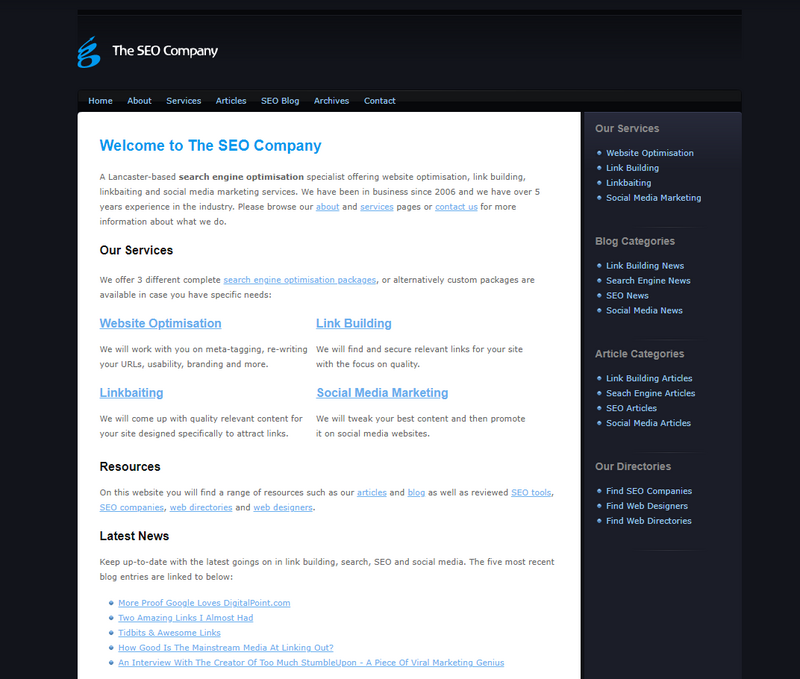 This was the second design for Seoco which was created by a guy called James Koster and it might have been a little bit plain but that was the way I wanted it and it served us well. Around that time I was really into blogging and early days social networking and the site was pulling in a good few hundred hits a day and ranking very well in the search engines. I worked incredibly hard to make sure that the code was perfect for the entire site and that each page would validate which was an important thing at the time.
October 2013 – April 2020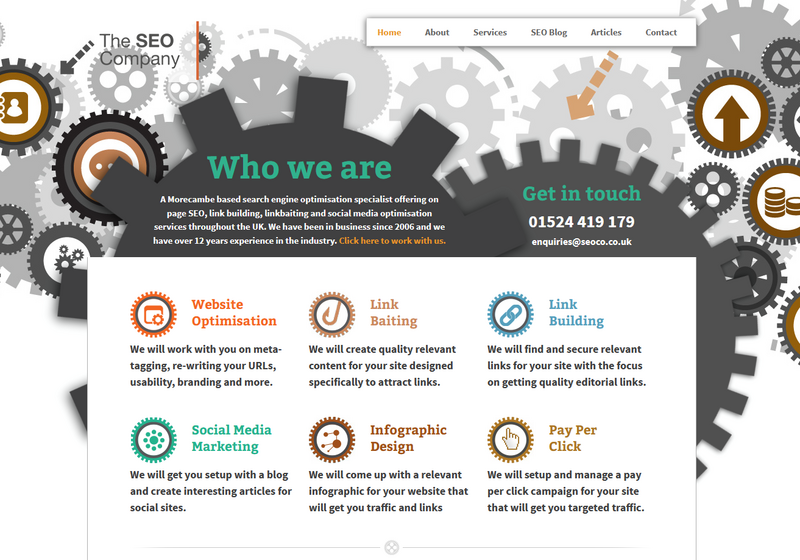 The third design was created by the guys at Pixel by Pixel and it was by far the fanciest of all the designs and even got featured on some of the top CSS galleries. You cannot tell by looking at the screenshot but the cogs used to spin around and it looked really cool. I probably would have stuck with this one for quite a while longer but the site was not responsive or mobile friendly and I was told that it would have been too expensive to fix it and much easier just to go for a straight redesign.
April 2020 – Present
OK so there is no need for a screenshot here because you are looking at it. The current design was created by Pixel Hero and it functions perfectly. The site isn't getting anywhere near as much traffic as it was in its glory days but it still comes up well for local searches and gets us enough work.
I hope you all enjoyed the trip down memory lane. Take it easy.