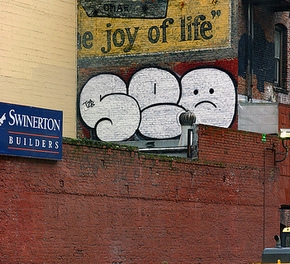 Image credit:
SEO
Do any of you get annoyed when you see usability and web design sites with phat PageRank scores of 7, 8 or 9 out of 10 whilst our very best SEO sites are only getting a score of 5 or 6? I do, here are 4 really popular SEO websites that I think deserve higher PR scores:

1/ In my honest opinion SEOmoz.org should have a PageRank score of at least 7/10 on its homepage. There are 156,000 organic links pointing to it and the SEOmoz.org domain has 1.8 million links in total including link from places like the New York Times and the BBC – the kind of links you drool over. SEOmoz haven't cheated the system, they got those links because they are incredible at what they do, so why are they not getting the PageRank they deserve?
---

2/ Next up is SEO Book, another website that should have a PageRank 7/10 on its homepage, but it doesn't because someone at Google thinks we need to be kept in check. The site has a similar link profile to SEOmoz with 176,000 links pointing at its homepage and there are about half a million links pointing to the SEOBook.com domain in total including dream links from places like The Guardian and the Wall Street Journal.
---

3/ Jim Boykin's site We Build Pages has attracted organic links from places like Search Engine Land and Labnol.org thanks to it having kick ass articles published on its blog. Plus the free SEO tools that it offers have gained the site loads. The WeBuildPages.com domain has around 32,000 links pointing to its homepage and about 48,000 links in total. Currently the We Build Pages homepage only has a PageRank score of 5/10, the amount of quality links it has should easily make it a 6.
---

4/ The BigMouthMedia website has been around for years and it has some amazing links from places like Wired and W3 thanks to it having white papers published on it and about 5 years worth of industry news. According to siteexplorer there are about 26,000 links pointing to the BigMouthMedia homepage and there about 38,000 links pointing to the site as a whole. The BigMouthMedia homepage only has a PR score of 5/10.
---
Stop spanking our PR scores Google!
Posted in SEO News By David Eaves a UK search engine optimisation specialist.